Oshun's Erotic Enchantment for Inner Beauty Spellbound Charm Pendant
$39.00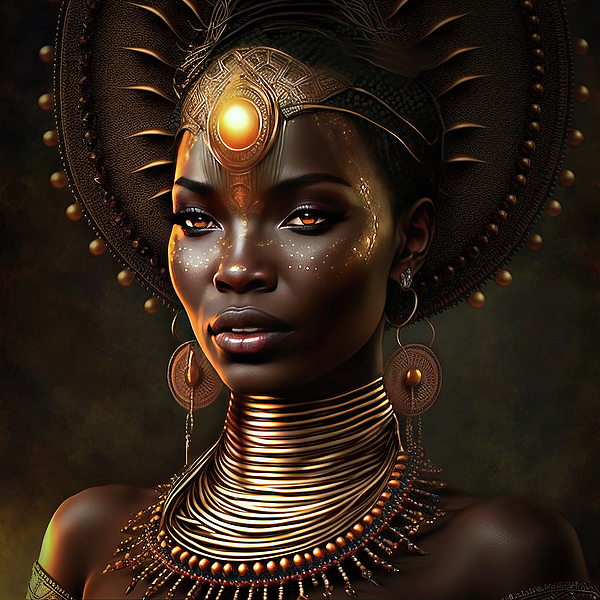 Oshun's Erotic Enchantment for Inner Beauty is a small charm pendant that holds the essence of sensuality and divine radiance.
This enchanting talisman, adorned with a mesmerizing red crystal at its center, is a sacred offering to the goddess of love and beauty, Oshun.
As you wear this pendant close to your heart, you invite the seductive energy of Oshun to infuse your being.
The red crystal, a symbol of passion and vitality, ignites the flame of desire within, awakening your inner sensuality and empowering you to embrace your unique beauty.
Oshun's Erotic Enchantment for Inner Beauty invites you to tap into the transformative power of self-love and self-expression.
It enhances your confidence and magnetism, drawing others to you with an irresistible charm.
This enchantment radiates from within, reflecting the essence of Oshun's divine presence and captivating allure.
Embrace the magickal essence of Oshun's Erotic Enchantment for Inner Beauty and allow its transformative energy to awaken the goddess within you. Experience a deep connection to your sensuality and embrace your inner beauty. Let the radiant energy of Oshun guide you towards a life filled with passion and appreciation for your unique essence.
This beautiful delicate charm is made of Sterling Silver and is overlayed in Black Gold with 18K Gold accents.
An enchanting red crystal graces its center.
Approx. 0.75" x 0.25" wide.
On a Black Gold plated delicate chain 17" long with extender.
Great for layering or can be worn alone.